Waterloo, whether you're thinking of the Canadian city in Ontario or the American city in Iowa, is a treasure trove of family-friendly activities. From interactive museums to sprawling parks, there's something for every age group. If you're planning a trip with your little ones, here's a curated list of the top 10 things to do in Waterloo with kids:
10. RIM Park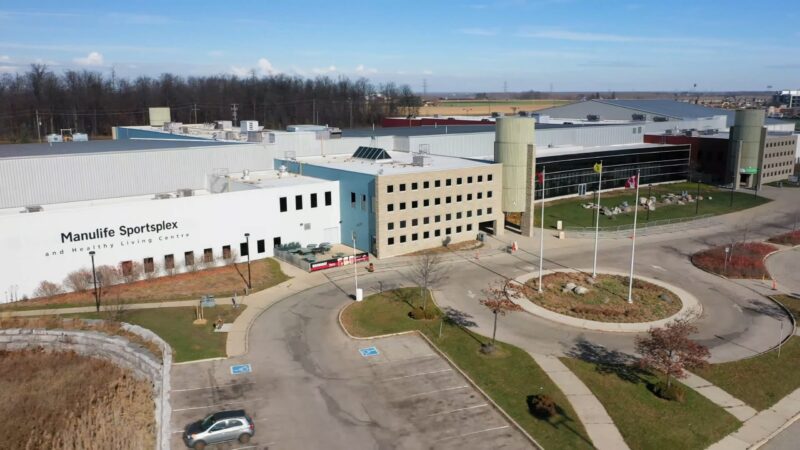 Spanning over 500 acres, RIM Park offers a plethora of recreational activities. With sports facilities, walking trails, and playgrounds, it's a great spot for families to burn off some energy. The park also hosts various events throughout the year, ensuring there's always something new to experience.
Kids will love:
Sports Facilities: From soccer fields to basketball courts and indoor arenas, the park is a hub for local sports events.
Grey Silo Golf Course: An 18-hole championship golf course that offers picturesque views and a challenging layout.
Walking Trails: The park boasts several kilometers of trails, perfect for a family stroll or a bike ride.
Events: Throughout the year, RIM Park hosts various community events, including fairs, festivals, and sports tournaments.
9. Waterloo Region Museum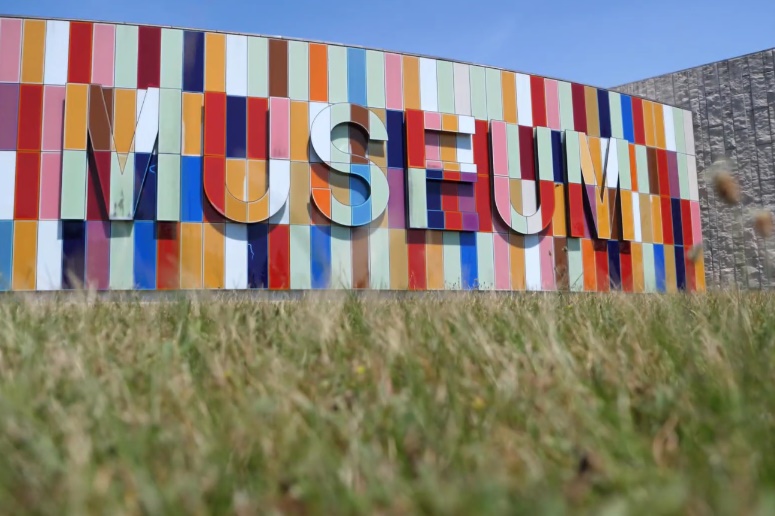 The Waterloo Region Museum is the largest community museum in Ontario. It showcases the history of the region and offers interactive exhibits that are both educational and fun. The adjacent Doon Heritage Village is a living history village that transports visitors back to the year 1914.
Kids will love:
Main Exhibit: A dynamic space that changes periodically, showcasing different aspects of the region's history.
Doon Heritage Village: A 60-acre living history village, where visitors can experience life as it was in 1914. From historic buildings to costumed interpreters, it's a step back in time.
Special Events: The museum often hosts workshops, lectures, and special exhibitions tailored for various age groups.
8. Clay and Glass Gallery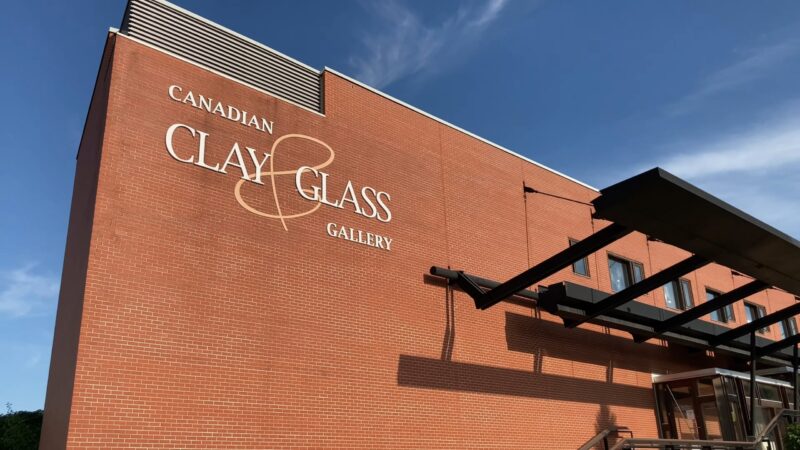 This isn't your typical gallery. The Canadian Clay and Glass Gallery is dedicated to showcasing contemporary ceramic and glass art. They often host family-friendly workshops where kids can get their hands dirty and create their own masterpieces.
Kids will love:
Exhibitions: Rotating displays of contemporary ceramic and glass art from renowned artists.
Workshops: Tailored for both kids and adults, these sessions allow participants to learn the basics of pottery or glass art.
Gift Shop: A place to purchase unique handcrafted items, perfect for souvenirs or gifts.
7. Laurel Creek Conservation Area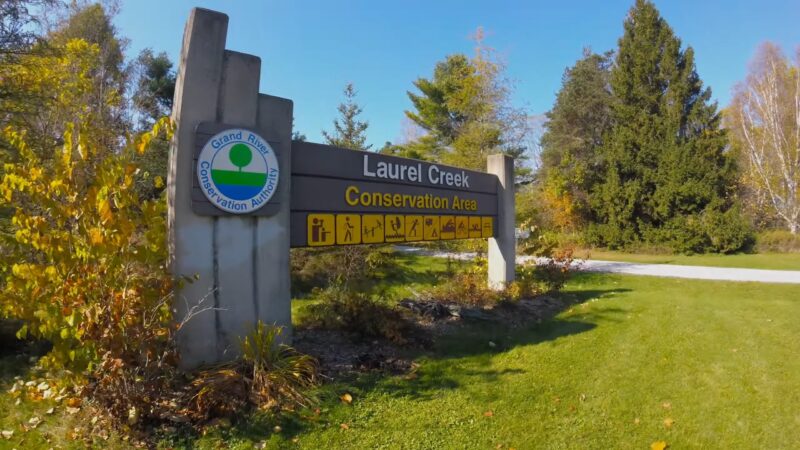 A haven for nature lovers, this conservation area offers a range of activities like hiking, swimming, and bird-watching. In the winter, families can enjoy snowshoeing or cross-country skiing.
Kids will love:
Camping: With over 200 campsites, it's a popular spot for weekend getaways.
Beach Area: A designated swimming area with lifeguards on duty during peak times.
Nature Programs: The conservation area offers guided walks, bird-watching sessions, and other nature-related programs.
6. Ontario Science Centre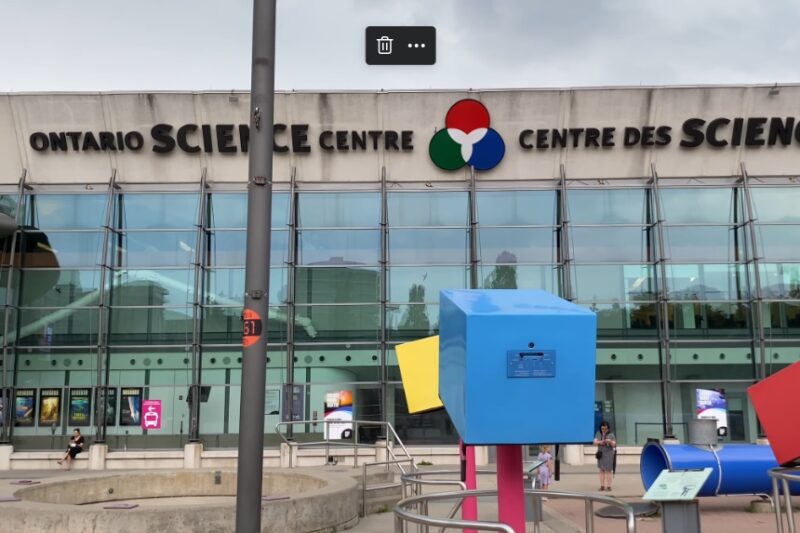 Though not located directly in Waterloo, the Ontario Science Centre in nearby Toronto is worth the drive. With hundreds of interactive exhibits, live demonstrations, and an IMAX theatre, it's a full day of educational fun.
Kids will love:
Planetarium: A journey through the cosmos with state-of-the-art projection technology.
Rainforest: A lush, multi-level rainforest that showcases biodiversity.
Special Exhibitions: The center frequently hosts special exhibits, ranging from the human body to space exploration.
5. Lost Island Water Park (Waterloo, IA)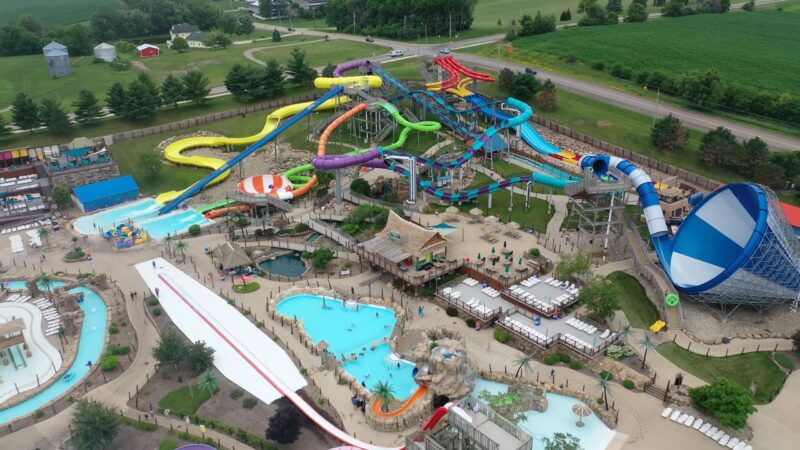 If you're in the American Waterloo, this water park is a must-visit during the warmer months. With thrilling water slides, lazy rivers, and a wave pool, it promises a day full of splashes and laughter.
Kids will love:
AquaLoop: A thrilling water slide that offers a near-vertical drop.
Kailahi River: A lazy river that winds through the park, perfect for relaxation.
Tsunami Bay: A wave pool that replicates the ebb and flow of ocean waves.
4. Snyder's Family Farm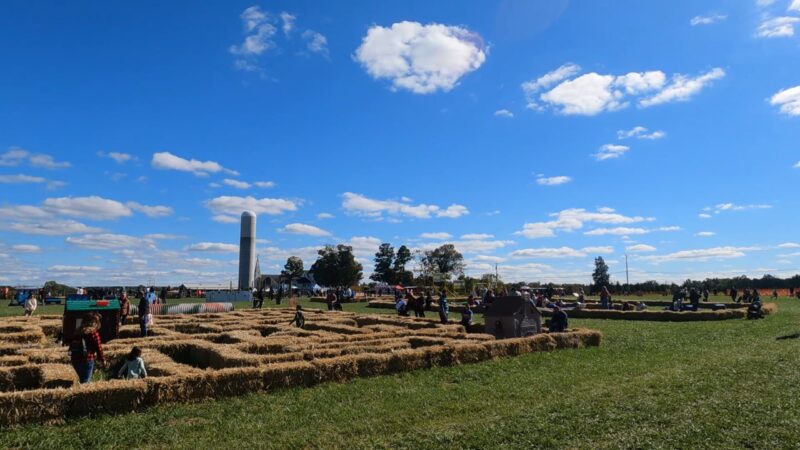 This isn't just a farm; it's an experience. From pumpkin patches in the fall to strawberry picking in the summer, there's always something happening. The farm also offers hayrides, a petting zoo, and a playground.
Kids will love:
Haunted Hayride: A Halloween special, this hayride is both spooky and fun.
Petting Zoo: Kids can get up close and personal with farm animals, from goats to rabbits.
Maze Adventure: A large corn maze that offers a fun challenge for the whole family.
3. Waterloo Center for the Arts (Waterloo, IA)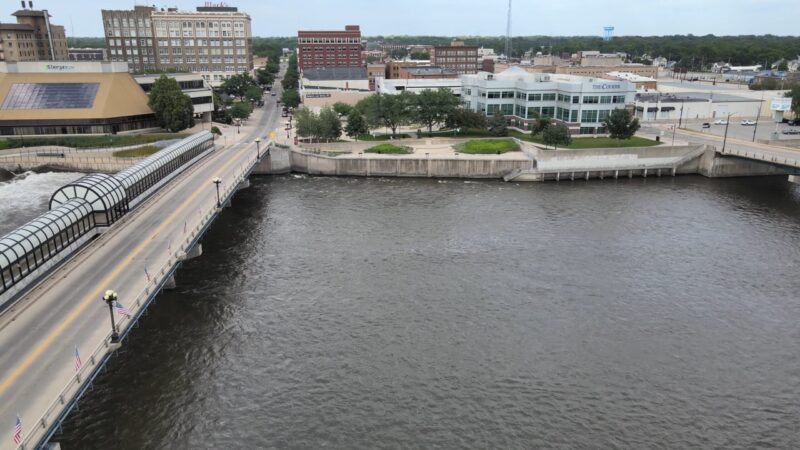 Located in the American Waterloo, this center offers a rich collection of art pieces. But more than just viewing, they often host family-friendly events and workshops that introduce kids to the world of art.
Kids will love:
Art Exhibitions: Rotating displays of local and international artists.
Phelps Youth Pavilion: An interactive space for kids, with over 40 hands-on exhibits.
Art Classes: From painting to sculpture, the center offers classes for various age groups.
2. Waterloo Central Railway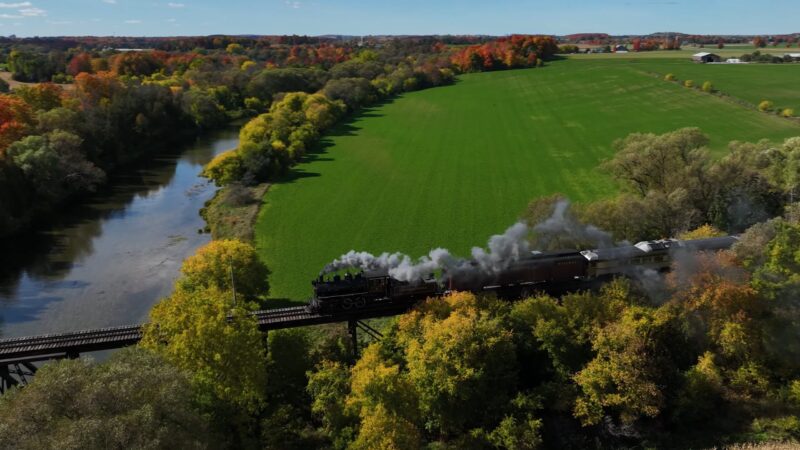 This heritage railway offers a unique experience as you travel between St. Jacobs, Elmira, and Waterloo. The themed rides, especially during holidays, are a hit among families.
Kids will love:
Themed Rides: From the "Easter Bunny Express" to the "Santa Train", there are themed rides throughout the year.
Dining Cars: Some rides offer dining options, allowing passengers to enjoy a meal while soaking in the views.
Special Events: The railway often hosts special events, including murder mystery nights and wine tasting tours.
1. Children's Museum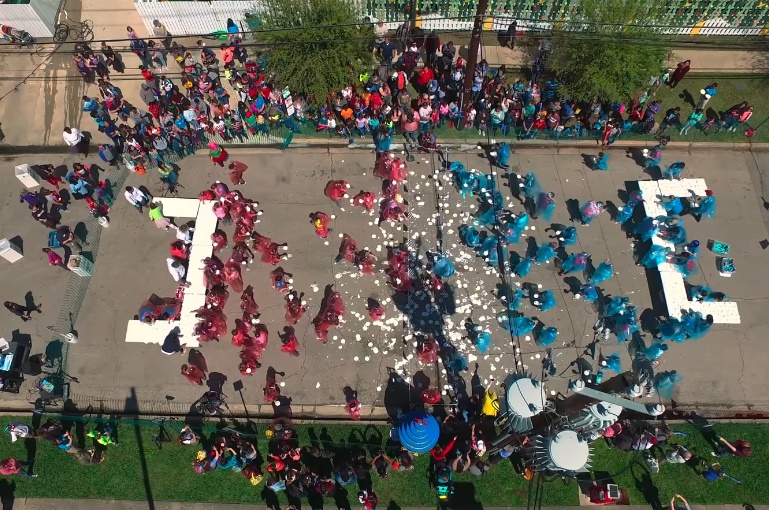 Topping our list is the Children's Museum, a space designed specifically for kids to learn through play. With exhibits ranging from arts and crafts to science and technology, it's a place where curiosity is encouraged and imagination runs wild.
Kids will love:
Discovery Zones: Interactive spaces that cover various themes, from the arts to sciences.
Workshops: Tailored for kids, these sessions offer hands-on learning experiences.
Special Events: The museum frequently hosts events, from puppet shows to science fairs.
FAQs
Is Waterloo suitable for families with toddlers and younger kids?
Absolutely! Both Waterloo in Ontario and Iowa offer a range of attractions tailored for younger children. From interactive exhibits at the Children's Museum to gentle rides at the Lost Island Water Park and open spaces at RIM Park, there's plenty to keep the little ones engaged and entertained.
Are there any seasonal events or attractions in Waterloo that families shouldn't miss?
Yes, depending on the time of year, Waterloo has seasonal attractions. For instance, Snyder's Family Farm is renowned for its Halloween-themed activities and pumpkin patches in the fall. During the winter, Laurel Creek Conservation Area becomes a hotspot for snow-related activities. It's always a good idea to check local event calendars before your visit.
How accessible are the attractions in Waterloo for families with special needs?
Many attractions in Waterloo prioritize accessibility. Places like the Waterloo Region Museum and the Children's Museum have made efforts to be wheelchair-friendly and offer resources for visitors with special needs. However, it's recommended to contact individual attractions in advance to ensure they can cater to specific requirements.
Are there family-friendly dining options near the major attractions?
Definitely! Both Waterloos, in Ontario and Iowa, boast a diverse culinary scene. Whether you're near the Ontario Science Centre or the Waterloo Center for the Arts, you'll find a range of dining options, from casual eateries to more upscale restaurants, many of which offer kid-friendly menus.
Can families purchase combined tickets or passes for multiple attractions?
Some attractions may offer combined tickets or seasonal passes, especially if they're managed by the same organization. For instance, the Waterloo Region Museum and Doon Heritage Village often have joint ticketing options. It's advisable to check the official websites of attractions or contact the local tourism office for any available deals or passes.
Are there any safety measures in place at the attractions, especially in light of recent global events?
The safety and well-being of visitors are paramount for attractions in Waterloo. In response to global events, many places have implemented measures like reduced capacity, mandatory mask-wearing, frequent sanitization, and social distancing guidelines. It's recommended to check the latest safety protocols on official websites or contact attractions directly before your visit.
Conclusion
In the tapestry of family memories, it's the adventures shared, the discoveries made, and the laughter echoed that stand out the most. Waterloo, with its rich offerings, ensures that every thread woven during your visit is vibrant and enduring.
As you leave, you'll find that it's not just souvenirs you're taking with you, but stories. Stories of exploration, bonding, and sheer joy. And as every storyteller knows, the best tales are those that beckon you to revisit them. So, until your next Waterloo adventure, cherish the memories and keep the spirit of discovery alive!